Digital contemporary artworks
I'm the first native digital artist creating exclusive packages of 1 large format contemporary artwork + The corresponding authentication NFT printed and minted on demand for my clients.
My creations are a unique bridge between today and the future of the art market. You can discover the DIVE-IN-ART technique I have developed to be able to bring it to you.
If you are not interested in a unique contemporary artwork at the moment but you like the colors, shapes and textures of my creations, you can choose between cotton paper prints and cotton canvas prints.
If you're a professional, I've got exclusive collections for galleries that are not available online.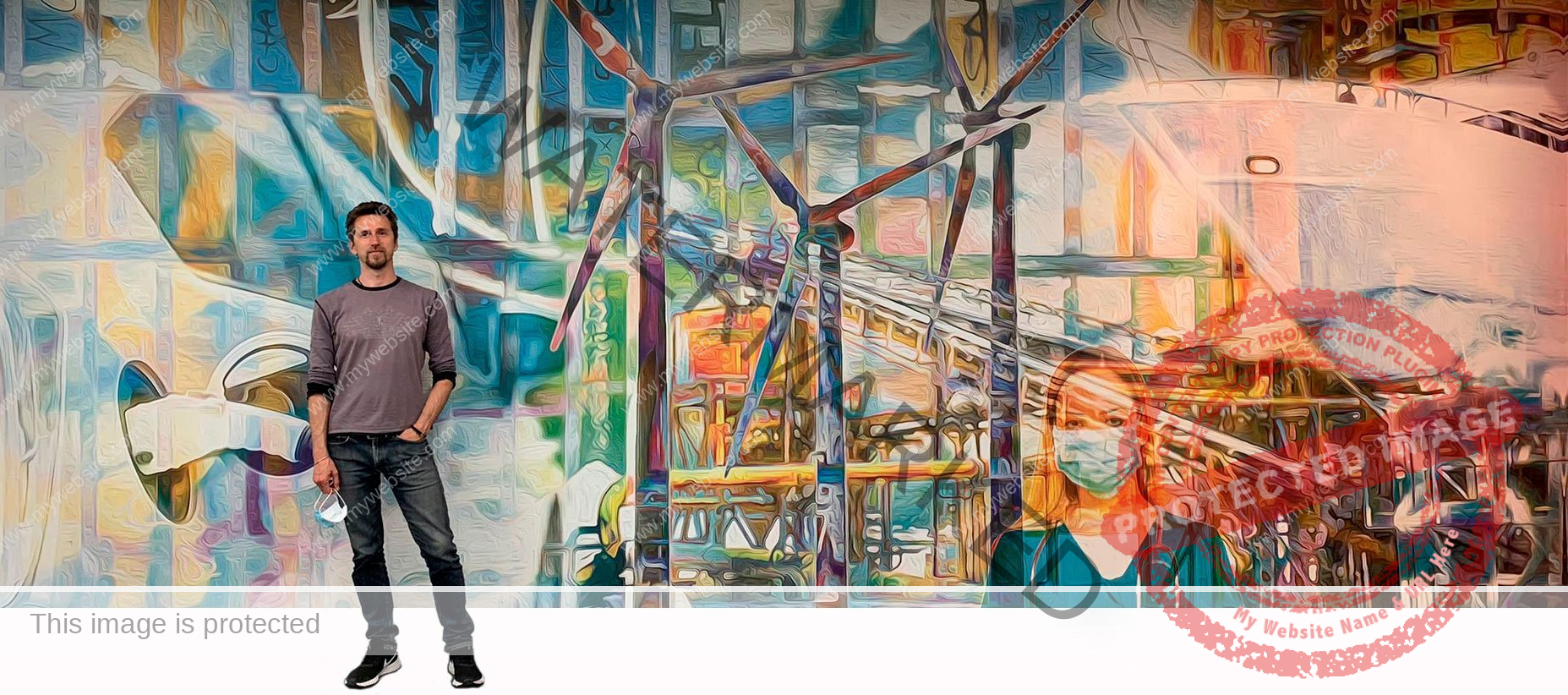 BIO
Artusnow  was born in France but he lives and works in Madrid. He is a self-taught professional constantly exploring the limits between photography and painting, using digital tools to create hyper-textured, colors-driven, powerful artworks.
He specialized in large format creations (the largest he has created so far is a 270 cm x 650 cm wall painting you can see above), with incredible textures, complex combinations of colors, that can be figurative or abstract. 
He is constantly looking for new textures for his works and takes photos in the most unusual places: decrepit old doors, worn out walls, abandoned hangars, faded graffiti are the source of his perception of reality and his creativity.
For him, the artist is someone who sees things that others do not perceive. This is why his artistic signature, present in all his paintings, is an open eye.
READ MORE…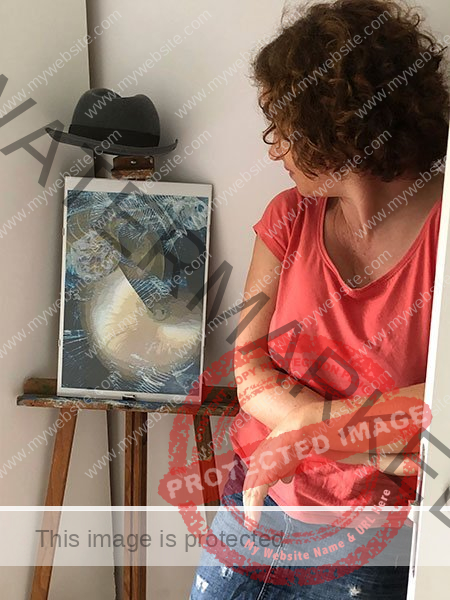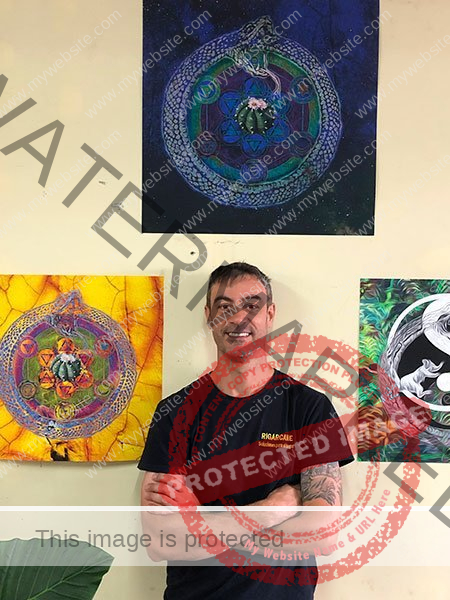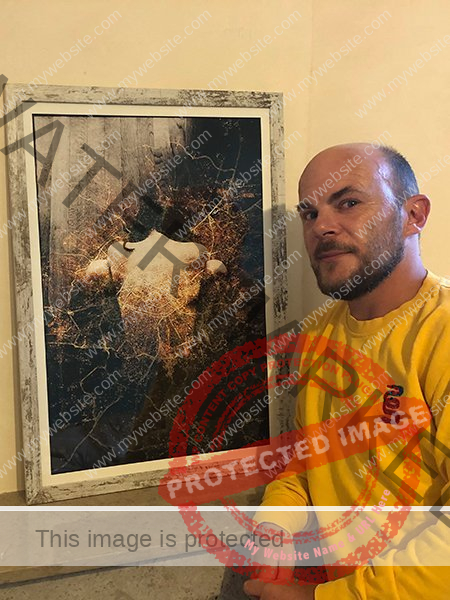 «j'avais envie d'une oeuvre dans ces tons là pour décorer ma chambre. La peinture ressemble à un rêve en haute mer. L'envoi est arrivé à temps et le tube en carton a bien protégé son contenu.»
Agathe d'Aix en Provence.
«I wanted a piece in those tones to decorate my room. The painting is like a dream about the open sea. The shipment arrived on time and the cardboard tube has protected its content.»
Agathe, from France.
«Artusnow has created for me a painting on demand. I gave him the subjects and the colors I wanted. The result was so stunning that I have made another order.»
Richard, from Amsterdam.
«El cuadro ha llegado en perfectas condiciones, me ha encantado verlo cuando lo saque de su embalaje de cartón y ha quedado fenomenal en la pared de mi habitación.»
Virginia de Castellón.
«The painting arrived in perfect condition, I was delighted to see it when I took it out, and it looks amazing on the wall of my room.»
Virginia, from Spain
«J'adore les nuances et les textures que l'on peut distinguer dans cette oeuvre.
Elle représente à la perfection l'idée que l'on peut être seul entouré de gens dans une grande ville comme Paris.»
Alexandre de Paris
«I love the nuances and textures that can be distinguished in this artwork.
It perfectly represents the idea that you can feel alone surrounded by millions of people in a big city like Paris. «
Alexandre from Paris